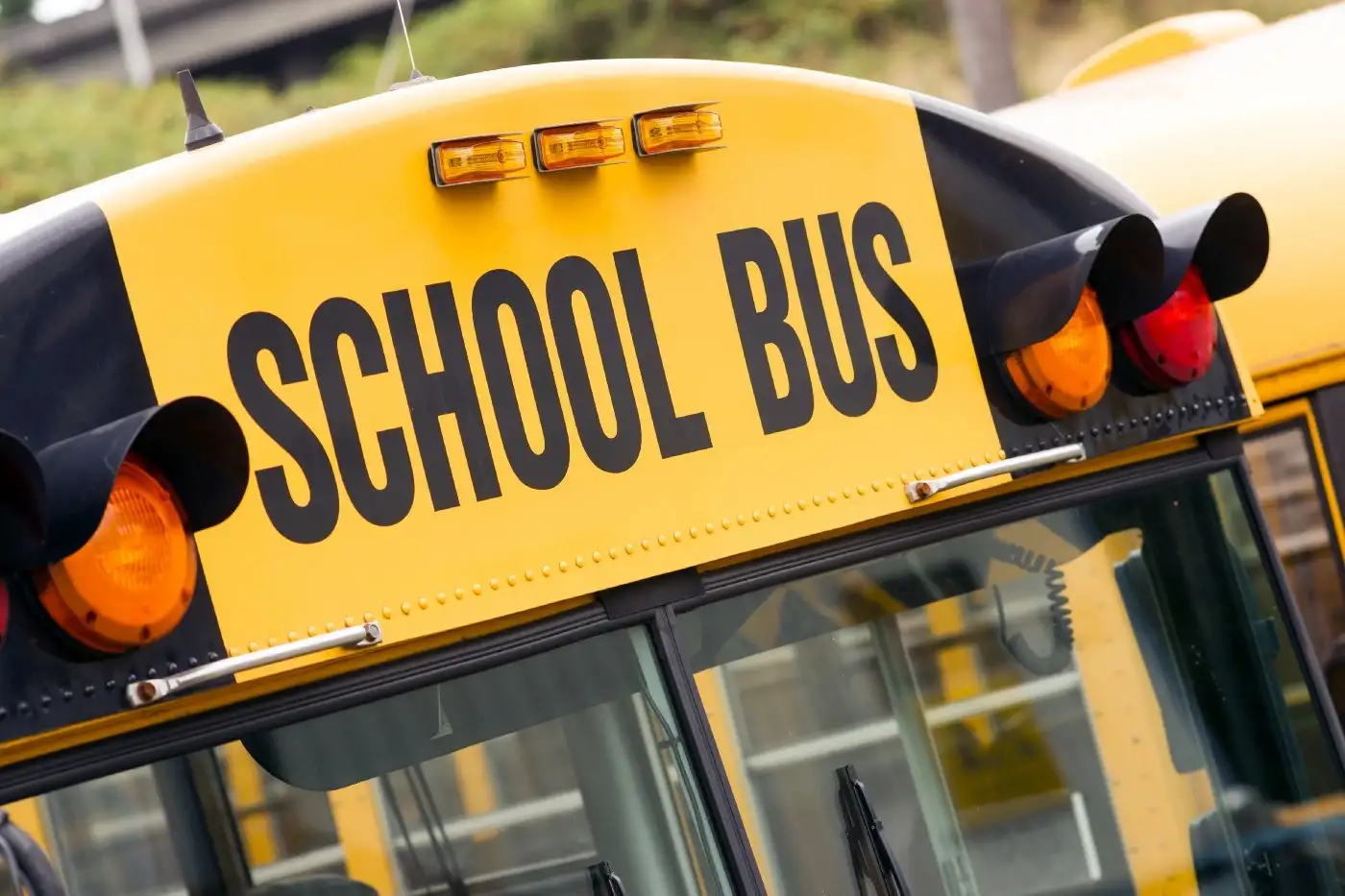 WASHINGTON, DC — Today, Fairfax County School Board Member Karl Frisch informed constituents that the school division's Office of Transportation Services (OTS) and Office of Safety and Security (OSS) have completed their Safety Study evaluating school bus stops on Blake Lane. As a result, Fairfax County Public Schools (FCPS) has made 22 bus stop changes. Six stops will remain on Blake Lane due to roadway constraints though NO students will wait on Blake Lane going forward. Only one route change will result in a ten-minute delay in school arrival.
"Our community cares deeply about student safety, and we are grateful for their continued advocacy for increased precautions along the Blake Lane corridor," said School Board member Frisch. "Moving these bus stops will enhance student safety while local and state partners continue working together to mitigate speeding and other traffic concerns in the area."
The bus stop changes eliminate the need for students to stand on Blake Lane. However, some stops must remain on Blake Lane as the residential road being serviced is a pipe stem and provides no access for a school bus to turn around and exit. In the past, these students have waited on Blake Lane until the bus stops 50 feet from the intersection. Beginning the first day of school, August 22, students will assemble and wait for the bus on the side street and at least 50 feet away from Blake Lane, not on Blake Lane itself. When the bus arrives, the driver will ensure all traffic is stopped and motion the students to approach the stopped bus to board. In addition, the Office of Safety and Security (OSS) will recommend the installation of marked crosswalks on the intersecting side streets of Blake Lane as part of a VDOT safety review.
The Parent Information System (ParentVUE) has not yet been updated with the new stop information. Listed below are the stop changes by school. Parents who have questions or concerns can reach out to the Transportation Supervisor assigned to their school. You can find that information on our website.
Additionally, Providence Supervisor Dalia Palchik's office has been working with local and state partners to ensure that we make necessary safety improvements to the Blake Lane corridor. On August 2, the Board of Supervisors approved installing "Watch for Children" and "$200 Additional Fine for Speeding" signs as part of the Residential Traffic Administration Program on Blake Lane. On July 19, Palchik presented a Board Matter with Chairman Jeff McKay and Hunter Mill Supervisor Walter Alcorn that directed staff to provide recommendations on purchasing additional speed deterrent devices. Supervisor Palchik is also convening a Blake Lane Safety Community Advisory Group.