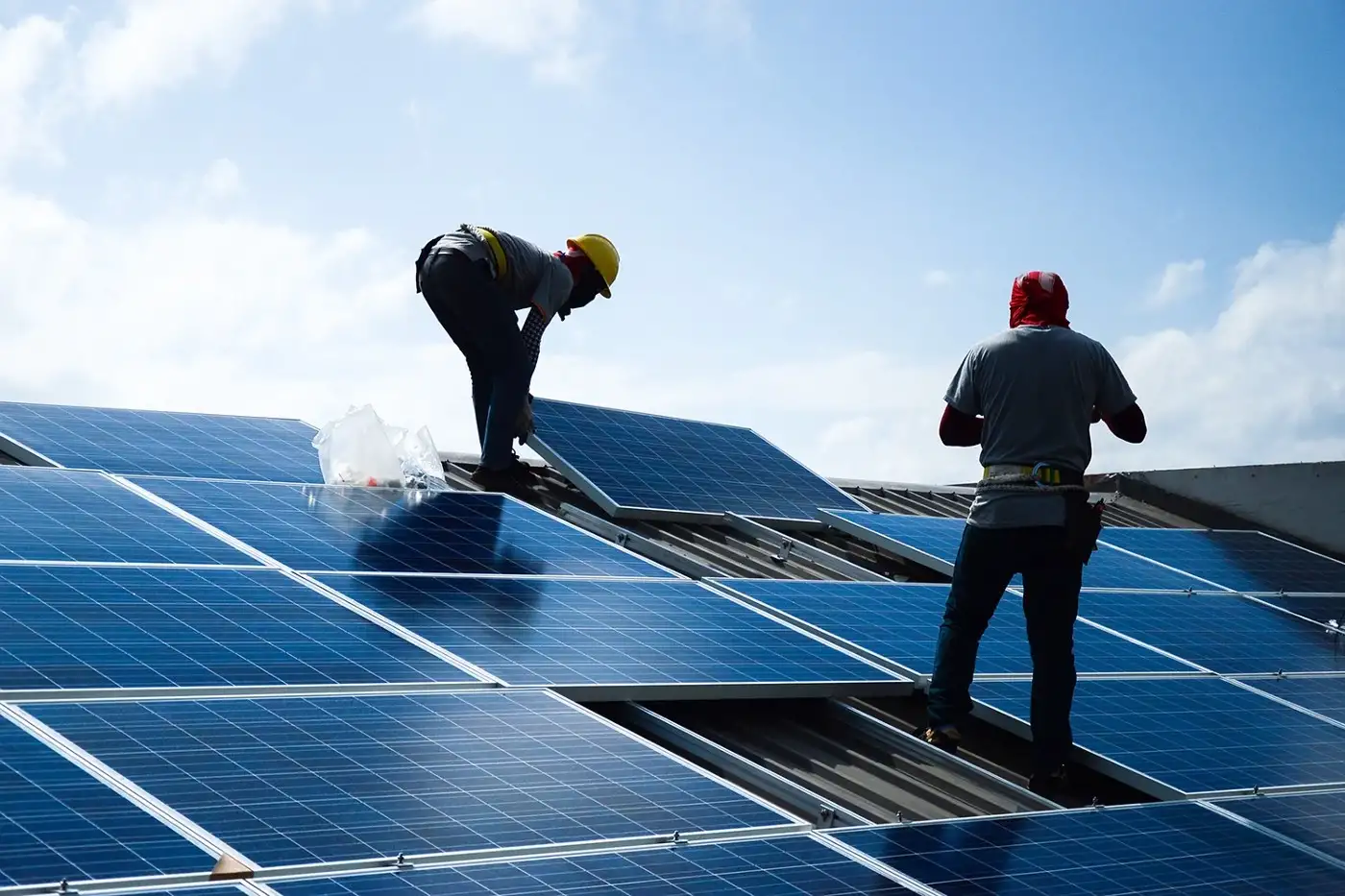 FAIRFAX COUNTY, VA — Last night, the Fairfax County School Board voted unanimously to approve a pilot rooftop solar power purchase program at Annandale High School. The move will eventually be followed by solar initiatives throughout the school division, beginning with Chantilly High School, Hayfield and Robinson Secondary, Thoreau Middle, and Terraset and Mason Crest Elementary Schools. School Board members Dr. Ricardy Anderson (Mason) and Karl Frisch (Providence) sponsored the successful motion approving the Ipsun Power contract.
"Moving this pilot forward and committing to its expansion is essential to meeting the Board's goal of achieving carbon neutrality for all school division operations by 2040," said Board Member Frisch. "To address the climate crisis, every level of government must act. This vote further proves that our Board is committed to doing its part."
The effort was years in the making. In 2016, students at Madison High School formed a student-led group, "Solar on our Schools," to press the school division to install solar panels on Fairfax County Public Schools. In the years since, dozens of students from the group have lobbied the School Board and Virginia General Assembly to support renewable energy. In 2018, the School Board adopted a resolution tasking the Facilities and Transportation Department to take advantage of clean energy options, including solar. In 2021, the Board approved the school division's participation in Fairfax County's solar program. Since then, division staff has worked hard to hammer out plans and contracts.
Annandale High School was proposed by two separate vendors for the pilot program because of its overall solar viability based on roof type, roof age, solar generating capacity, etc. Ipsun's proposal provides energy cost savings projected over the 25-year term and a significant portion of Annandale's annual electricity requirements during that period. Ipsun's proposal has since been reviewed and verified by the Energy Solutions Division of CMTA, Inc. (CMTA), a third-party engineering firm that has evaluated and advised FCPS regarding projected energy savings and other aspects of Ipsun's proposal.
The school division's current, pre-solar energy conservation efforts save the school system $8 million annually — money that can be invested directly in classrooms and student success.
Frisch's Full Remarks:
The Board's Full Discussion and Vote: