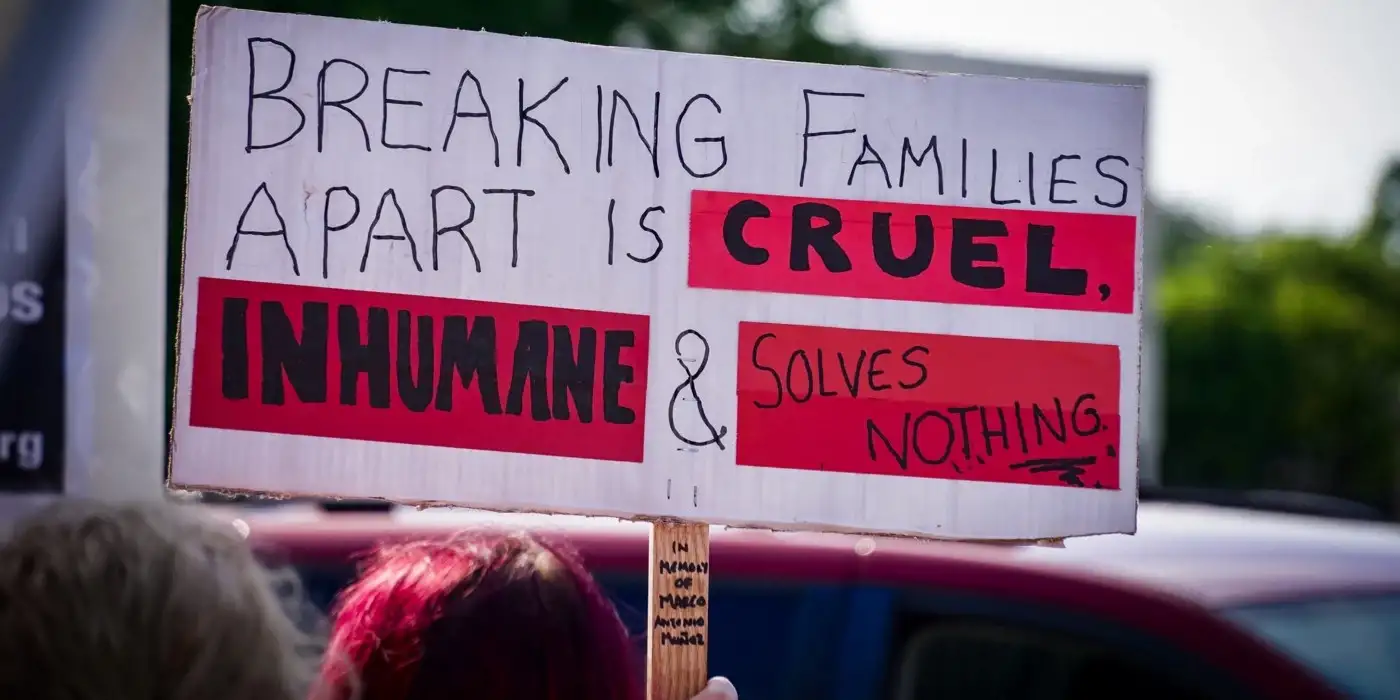 FAIRFAX COUNTY, VA — Tonight, the Fairfax County School Board voted unanimously to adopt a School Trust Policy aligning the school division with Fairfax County's Trust Policy which was enacted last year. The policies prohibit voluntary cooperation by Fairfax County Public Schools (FCPS) and all Fairfax County agencies with Immigration and Customs Enforcement (ICE) to help build trust and confidence with immigrant families. School Board members Dr. Ricardy Anderson (Mason District) and Karl Frisch (Providence District) sponsored the proposal.
"For too many immigrant families, the trust has been broken. To regain their confidence, we must demonstrate in all that we do that we are in the business of education and nothing more. That is exactly what this policy does," said Dr. Anderson, the School Board's Mason District representative. "The fear of being reported or deported keeps families from accessing the critical resources that Fairfax County Public Schools provides — from meals and mental health services to parent workshops and academic opportunities for their children."

"Even with our school system's existing commitment to privacy protection, the need for a policy that rebuilds trust with immigrant families remains urgent," said Frisch, the School Board's Providence District representative. "Fairfax County took the necessary first step. Our school division now joins them by adopting a policy that rebuilds trust in our schools and helps keep families together — critical goals we should all support."
Work on the School Trust Policy began in May 2021 when Dr. Anderson and Mr. Frisch sponsored a Forum Discussion to direct the School Board's Governance Committee to develop a policy that aligns with the County. The Board approved this initial step unanimously. Over the next year, Governance Committee members worked with staff and stakeholders to develop a robust policy, completing its work at the committee's February 15 meeting. Committee members included chairperson Laura Jane Cohen (Springfield District), Anderson, Frisch, and Megan McLaughlin (Braddock District).
The full Board then held a Work Session to review the draft policy on April 12. Following its adoption this evening, the Board voted unanimously to direct the Superintendent to "implement as much of the School Trust Policy as possible for the 2022 summer school session and conduct all necessary preparations for the policy to be fully implemented for the start of the 2022–2023 school year."
The Fairfax County School Board-adopted School Trust Policy was endorsed by ACLU People Power Fairfax, CASA, Capital Area Immigrants' Rights Coalition, ACLU Virginia, Anti-Defamation League (ADL) DC Region, Church of the Incarnation, Cornerstones, Edu-Futuro, Legal Aid Justice Center, Fairfax County NAACP, Tenants and Workers United, Fairfax Indivisible, 32BJ SEIU, 4 Public Education, TJ Alumni Action Group, Hamkae Center, Virginia Coalition of Latino Organizations, and Virginia Coalition for Immigrant Rights.
BACKGROUND:
Studies by Stanford University and others show that concerns about ICE enforcement in schools pose a significant barrier to educational success. Students are afraid to attend school. Parents are uneasy about picking their children up at school or attending parent-teacher conferences and school activities. Families are scared to access needed services, including medical care and food.
In 2020, a CASA survey showed that 40% of local immigrants distrust local government. The impact on students largely tracks that felt by the broader community. For example, a former FCPS undocumented student told the School Board in July 2018 that he failed to report bullying and severe assaults due to fear that he would be reported to ICE. Undocumented students and those living with undocumented family members are impacted. Many fear that any contact with the police can lead to their deportation. The community is equally concerned that information collected by the government could be accessed for civil immigration purposes.
Although precise data is unavailable for FCPS families, Fairfax County has more than 17,500 residents in deportation proceedings. This figure is an increase of 5,500 residents from this time last year. The attendant family separation has severe consequences for all aspects of the children's well-being.
According to the Migration Policy Institute, there are about 750,000 undocumented school-aged children and another 5 million children living with unauthorized immigrant parents in the United States. Although the Virginia Department of Education (VDOE) does not track immigration status, Legal Aid Justice Center notes that 27 percent of all FCPS students in the 2019–20 school year were current or former English Learners.
While the Family Educational Rights and Privacy Act (FERPA) does maintain the confidentiality of student information, including immigration status, ICE can easily access information to locate undocumented students and their parents. The agency has exploited weaknesses in U.S. privacy laws with data-mining technologies run mainly by contractors that collect data without the same restrictions imposed on government data collection.