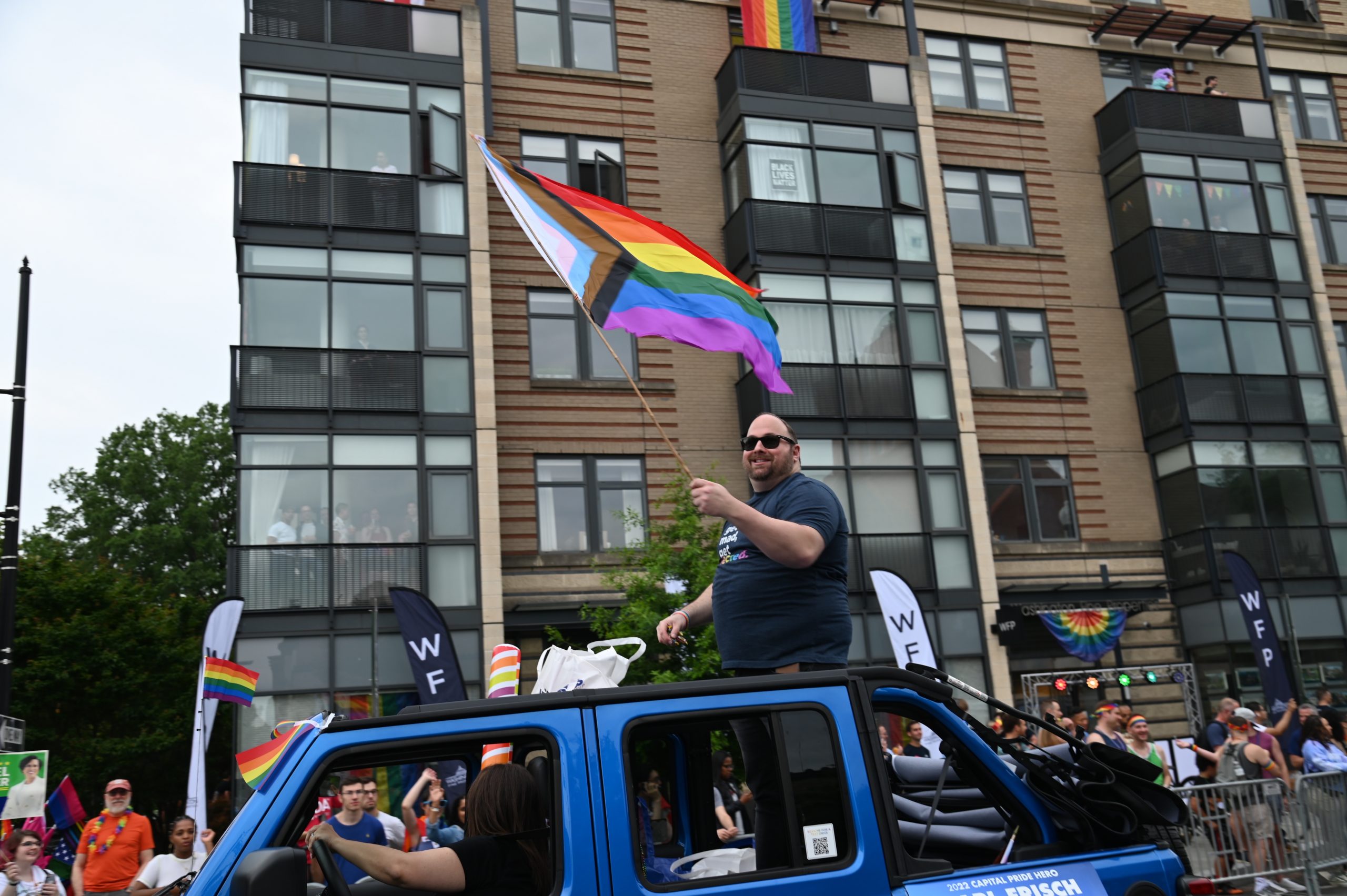 WASHINGTON, DC — Capital Pride Alliance has announced the individuals, leaders, and activists it will recognize as part of Capital Pride Honors at Penn Social, on Friday, June 3, at 7:00pm. The event kicks off LGBTQ+ Pride Month celebrations in the National Capital Region.
Among the honorees is Fairfax County School Board member Karl Frisch (Providence District) who will receive a "Heroes Award," which recognizes individuals who have furthered causes important to the LGBTQ+ community and brought about positive changes in the lives of LGBTQ+ people in the region. Frisch is the first openly LGBTQ+ local elected official in Fairfax County, and one of only two out school board members in Virginia.
"The progress our school board is making in the fight to protect and affirm LGBTQ+ students is long overdue. I am humbled by this recognition, but the real heroes are our LGBTQ+ students who show up at school each day with remarkable authenticity demanding respect for who they are, and our LGBTQ+ educators who serve as incredible role models at a time when their simple existence is under attack," said Frisch.
Since joining the School Board in 2020, Frisch has led efforts to protect LGBTQ+ students and staff, successfully sponsoring Virginia's strongest protections for transgender and other gender-expansive students. He has also spearheaded successful efforts to affirm LGBTQ+ students by making family life education more inclusive, providing updated transcripts and diplomas reflecting a student's correct names, and prohibiting malicious outing, deadnaming, and misgendering. Additionally, Frisch is currently sponsoring a proposal to provide LGBTQ+ school system employees with the same family planning benefits enjoyed by their heterosexual coworkers.
Past "Heroes Award" recipients include luminaries such as LGBTQ+ movement pioneer Frank Kameny, and a host of activists, elected officials, artists, and community leaders from the National Capital Region.