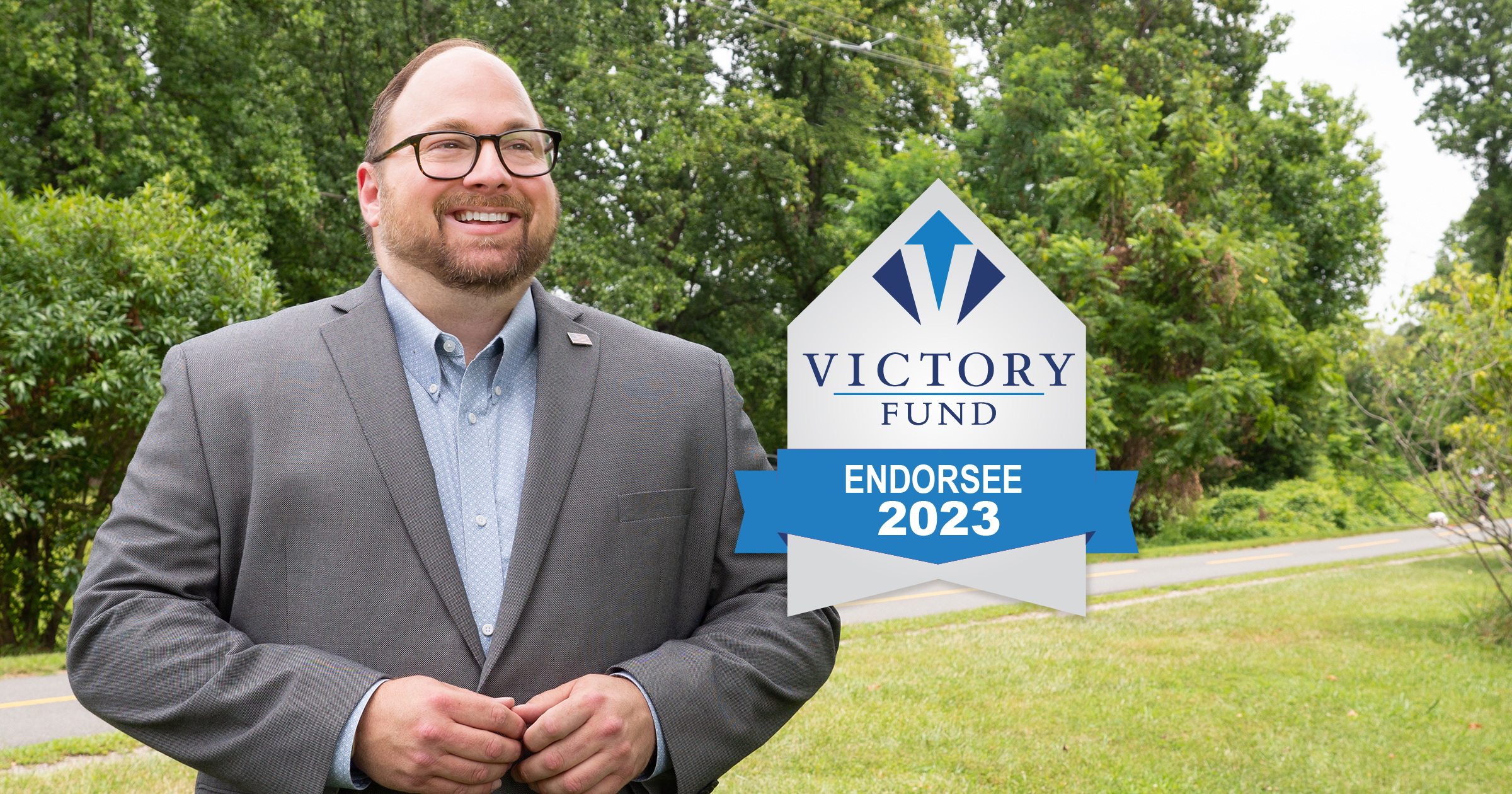 FAIRFAX COUNTY, VA – Today, Fairfax County School Board Member Karl Frisch (Providence District) was endorsed in his campaign for reelection by the LGBTQ Victory Fund, the only national organization dedicated to electing openly LGBTQ people who can further equality at all levels of government.
"LGBTQ Victory Fund is pleased to endorse Karl Frisch for reelection to the Fairfax County School Board," said Mayor Annise Parker, President & CEO of LGBTQ Victory Fund. "The first openly LGBTQ local elected official in Fairfax County and the only out gay man serving on a local school board in Virginia, Karl has never wavered in his commitment to making schools safer and more inclusive for all students. He will continue to be a critical voice for protecting and affirming LGBTQ students, educators, and families in Virginia's largest county and beyond."
"I'm honored to have the LGBTQ Victory Fund's support and proud of the work we have done on the school board to protect LGBTQIA+ students, educators, and families," said Frisch. "Too often, LGBTQIA+ students, especially those who are transgender, face bullying and discrimination – even from adults who should know better. We owe it to these students to ensure our schools are safe and inclusive so they can focus on their academics and other passions without worrying they will be singled out for ridicule."

Last year, Capital Pride presented Frisch with its "Hero" award, recognizing the impact his work on the school board has had in the National Capital Region.
Since joining the Fairfax County School Board in 2020, Frisch has successfully opposed efforts to ban LGBTQ-inclusive books from school libraries, wrote the policy giving transgender students the strongest protections and supports in Virginia, sponsored the proposal allowing transgender alums who have changed their names to request new diplomas, and sponsored successful changes to family life education to include representation of LGBTQ parents/guardians. He also sponsored the school division's first recognition of Pride Month–now an annual tradition.
LGBTQ people remain severely underrepresented in government nationwide – holding just 0.2 percent of elected positions despite representing at least 7.1 percent of the U.S. population, according to LGBTQ Victory Institute. As an out LGBTQ leader, Frisch will continue to be an unwavering voice for equality on the Fairfax County School Board. Victory Fund will promote Frisch's endorsement among its many members in Virginia and across the country.