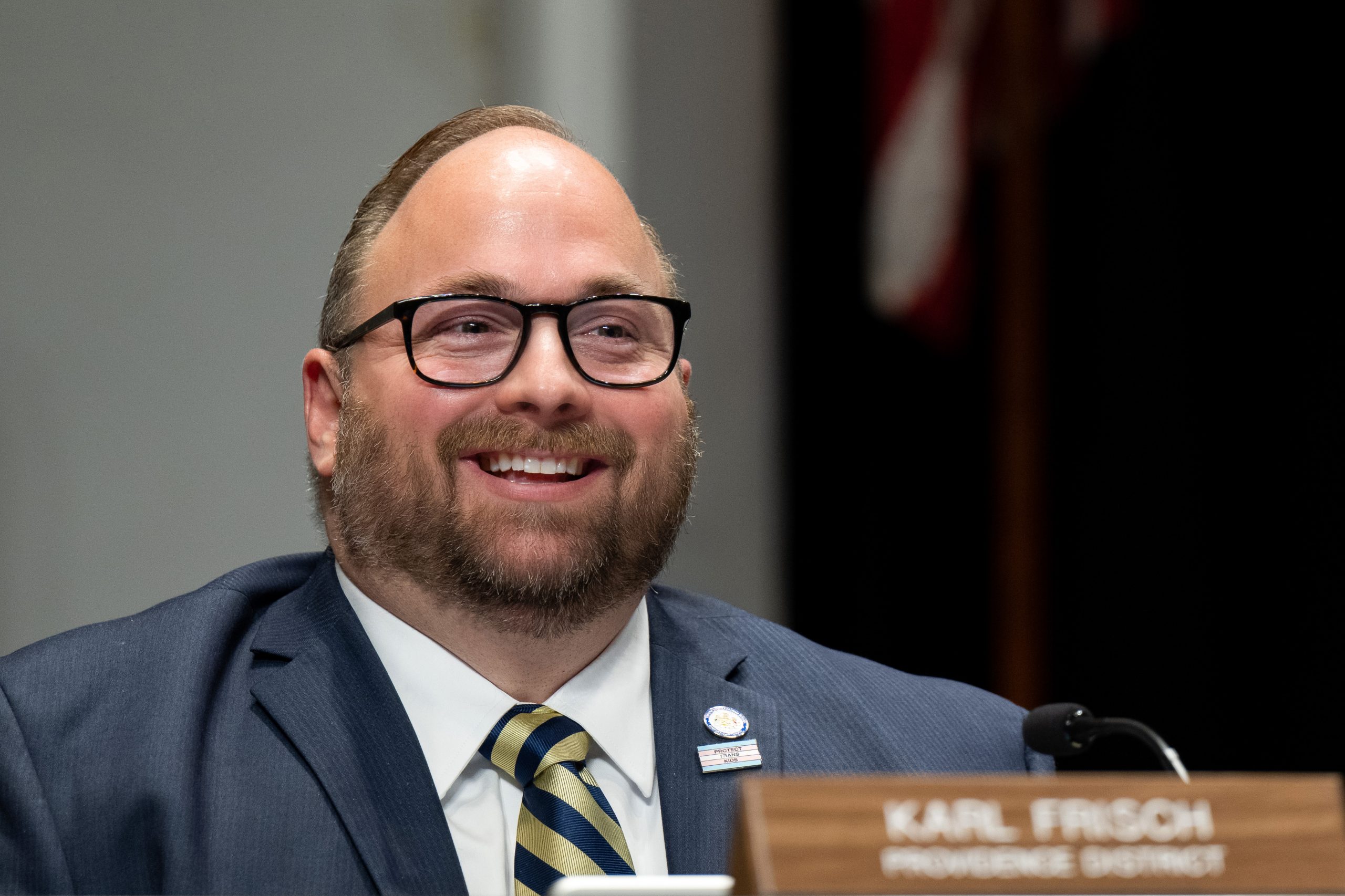 FAIRFAX COUNTY, VA – Today, Fairfax County School Board Member Karl Frisch (hi-res photo) announced he would seek reelection in November to protect local schools from "risky Richmond political experiments" that compromise curriculum quality and jeopardize student safety.
The board's Providence District Representative was confirmed yesterday as the first candidate in Fairfax County to qualify for the 2023 November General Election ballot after the Office of Elections approved his petition of qualified voters and other paperwork. 
Frisch will again seek the Fairfax County Democratic Committee's endorsement. A formal campaign kickoff event is being planned for later this year.
"This is a pivotal election year for Fairfax County. Will we abandon our world-class public schools in favor of risky Richmond political experiments, or will we continue our critical work to address every student by name and by need?" asked Frisch. "I am seeking reelection to help protect public education and local control. I will never stop fighting to give every student safe and inclusive public schools with exceptional educators and equitable access to the rigorous academics and other opportunities they need to be successful after graduation."

In 2019, Frisch garnered more votes than any candidate for school board in Providence District history, becoming the first openly LGBTQIA+ person elected to local office in Virginia's largest county. In addition, he is the only out gay man currently serving on a local school board in the Commonwealth.
During his time on the school board, Frisch has championed efforts to address COVID learning loss, increase teacher and staff pay, expand access to advanced academics, teach accurate history, bring additional resources to local schools, protect school libraries from censorship, and ensure inclusivity.
Additionally, he has been at the forefront of efforts to eliminate literacy gaps, creatively address overcrowding, prevent gun violence in schools, protect LGBTQ+ students, keep immigrant families together, rename schools that honored the Confederacy, encourage energy conservation, and give educators and school staff a seat at the table.
Frisch is the board's congressional liaison and serves on its Audit and Public Engagement Committees. In past years, he has been the City of Fairfax School Board and Virginia General Assembly liaison. Additionally, Frisch has chaired the board's Public Engagement and Governance Committees and served as one of its two representatives on the Joint Environmental Task Force, which works with the Board of Supervisors to address climate and sustainability issues.
The ACLU, Capital Pride, FCPS Pride, Faith Alliance for Climate Solutions, and Fairfax County Federation of Teachers have recognized Frisch with awards for his policy work on the school board.
About The District: Providence District is home to many diverse and vibrant neighborhoods, including Tysons, Dunn Loring, Idylwood, Merrifield, Mantua, and Oakton, as well as parts of Fairfax, Falls Church, and Vienna. In 2022, Reps. Gerry Connolly and Don Beyer won every Providence precinct, receiving 66% and 68% of the district's votes, respectively. In 2021, Governor Glenn Youngkin lost every Providence precinct, receiving just 35% of the district's vote.