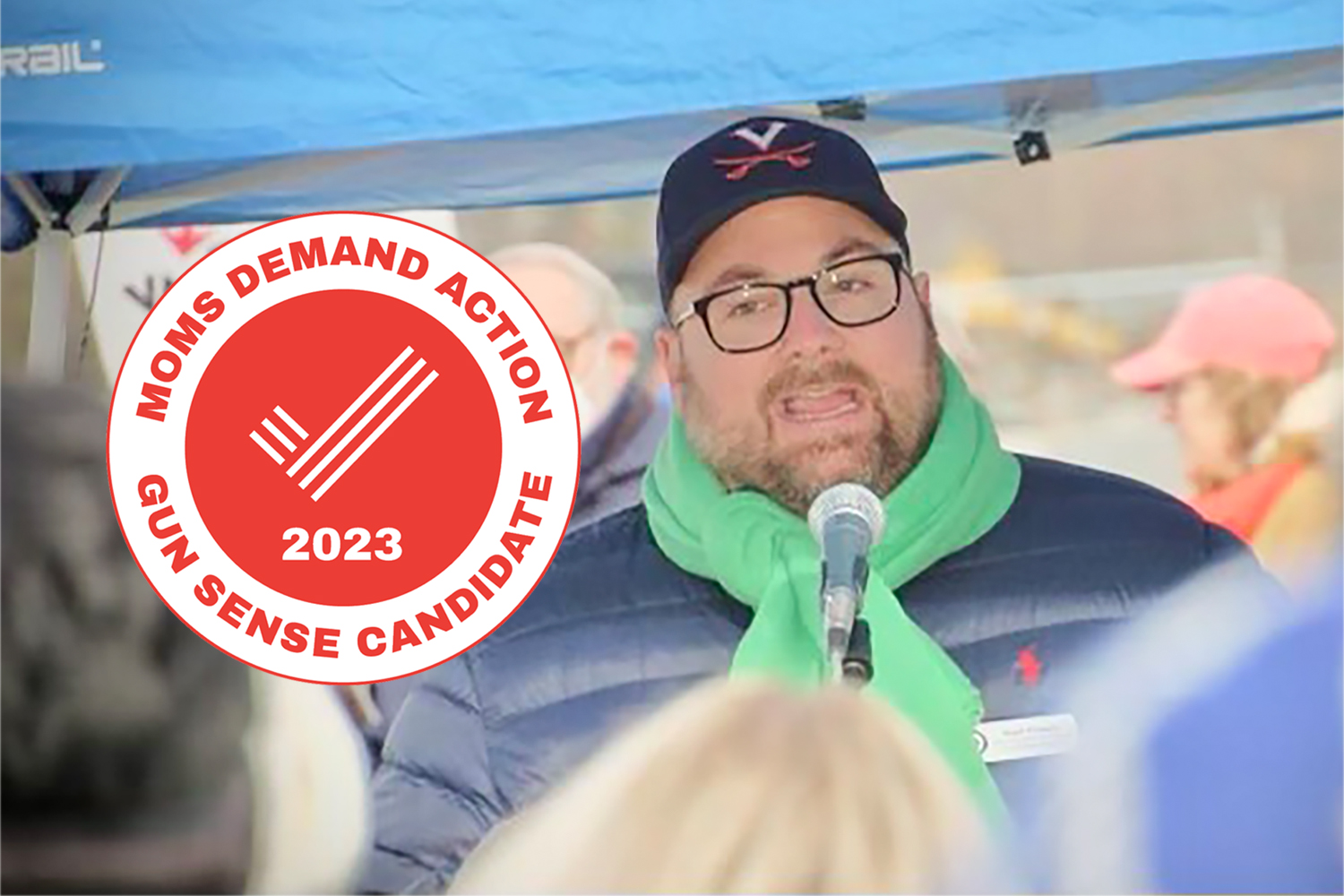 FAIRFAX COUNTY, VA – Today, Moms Demand Action announced Fairfax County School Board Member Karl Frisch (Providence District) has received the group's "Gun Sense Candidate" distinction for the November 7th election, indicating he "will govern with gun safety in mind" and "stand for safer communities" and "better gun laws."
"Our school division must do everything it can to keep students, families, and staff safe from the threat of gun violence – the leading cause of death for teens and children in the United States," said Frisch. "From closing the gun-ban loophole to annual parental notifications about Virginia's secure gun storage law, we are doing our part to prevent gun violence. Now we just need lawmakers in Washington and Richmond to step up and do the right thing too."
Frisch has been a champion of gun violence prevention measures on the school board. Since his election nearly four years ago, he has sponsored or co-sponsored each of the board's major gun violence prevention measures, including:
Closing the Gun-Ban Loophole:

Closing the gun-ban loophole, extending school gun prohibitions to ALL school division property, including non-instructional facilities like Gatehouse.

Secure Gun Storage Notification:

Annually notifying parents about ways to prevent gun violence and their legal obligation to securely store their guns because we know most school shooters get guns from their homes.

Safety and Security Review:

Reviewing all gun violence prevention instruction, professional development, and safety and security protocols to ensure alignment with modern best practices rather than NRA talking points.

Lobbying Richmond and Washington:

Changing our legislative program (what we lobby lawmakers on in Richmond and Washington) to include clear support for gun violence prevention measures.
Additionally, Frisch and his school board colleagues have fully funded security vestibule construction at our remaining schools that did not have these more-secure dual entrances that allow for enhanced screening of those entering school buildings.