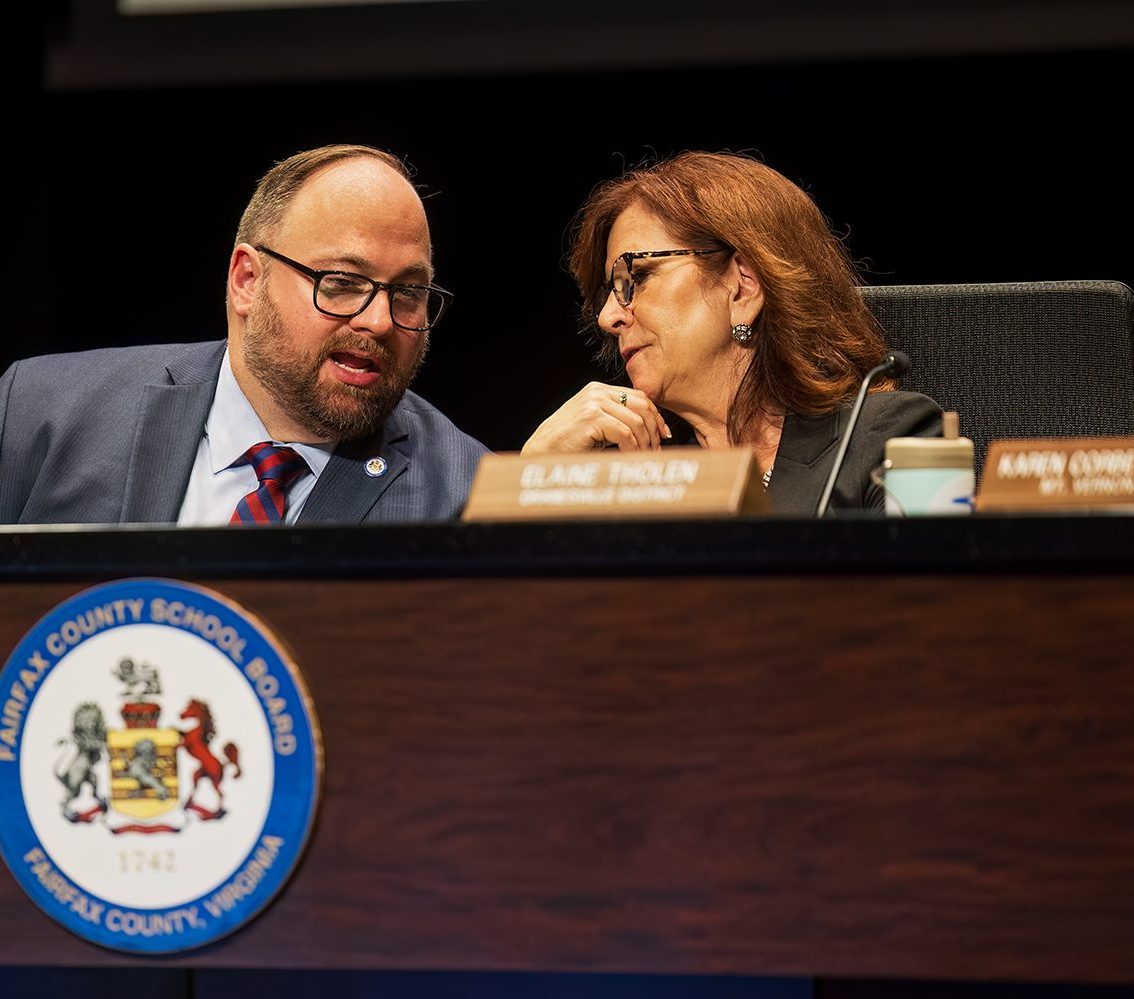 FAIRFAX COUNTY, VA — Last night, the Fairfax County School Board elected Elaine Tholen (Dranesville District) as chair and Karl Frisch (Providence District) as vice chair.
"I am grateful to my colleagues for the opportunity to serve as vice chair of the Board, working together with parents and staff as we advance the student-centered focus of our new strategic plan," said Frisch. "I remain, as always, committed to doing everything I can to help our world-class educators deliver on the promise of excellence, equity, and opportunity — to help every student achieve their full, unique, and limitless potential."
Frisch began his term as Providence District Representative on January 1, 2020, becoming the School Board's first openly LGBTQ+ member. Prior to joining the Board, he earned a reputation as an effective public policy advocate in our nation's capital on various issues ranging from consumer financial protection and land conservation to student lending and government ethics.
Most recently, he served as executive director of Allied Progress, a consumer financial watchdog that sought to protect those targeted by predatory lenders and financial scammers. He also worked as staff for the Committee on Rules in the U.S. House of Representatives, which considers all legislation reported from other policy and fiscal committees to determine the scope of its eventual consideration by the full House.
This past year, Frisch served as the Board's federal legislative liaison and as a member of its Audit and Public Engagement Committees. Previously, he was the City of Fairfax School Board and state legislative liaison. Additionally, he has chaired the Board's Public Engagement and Governance Committees and, with Tholen, served as one of its two representatives on the Joint Environmental Task Force. Frisch's policy work on the Board has been recognized with awards from the ACLU, Capital Pride, FCPS Pride, Faith Alliance for Climate Solutions, and the Fairfax County Federation of Teachers.