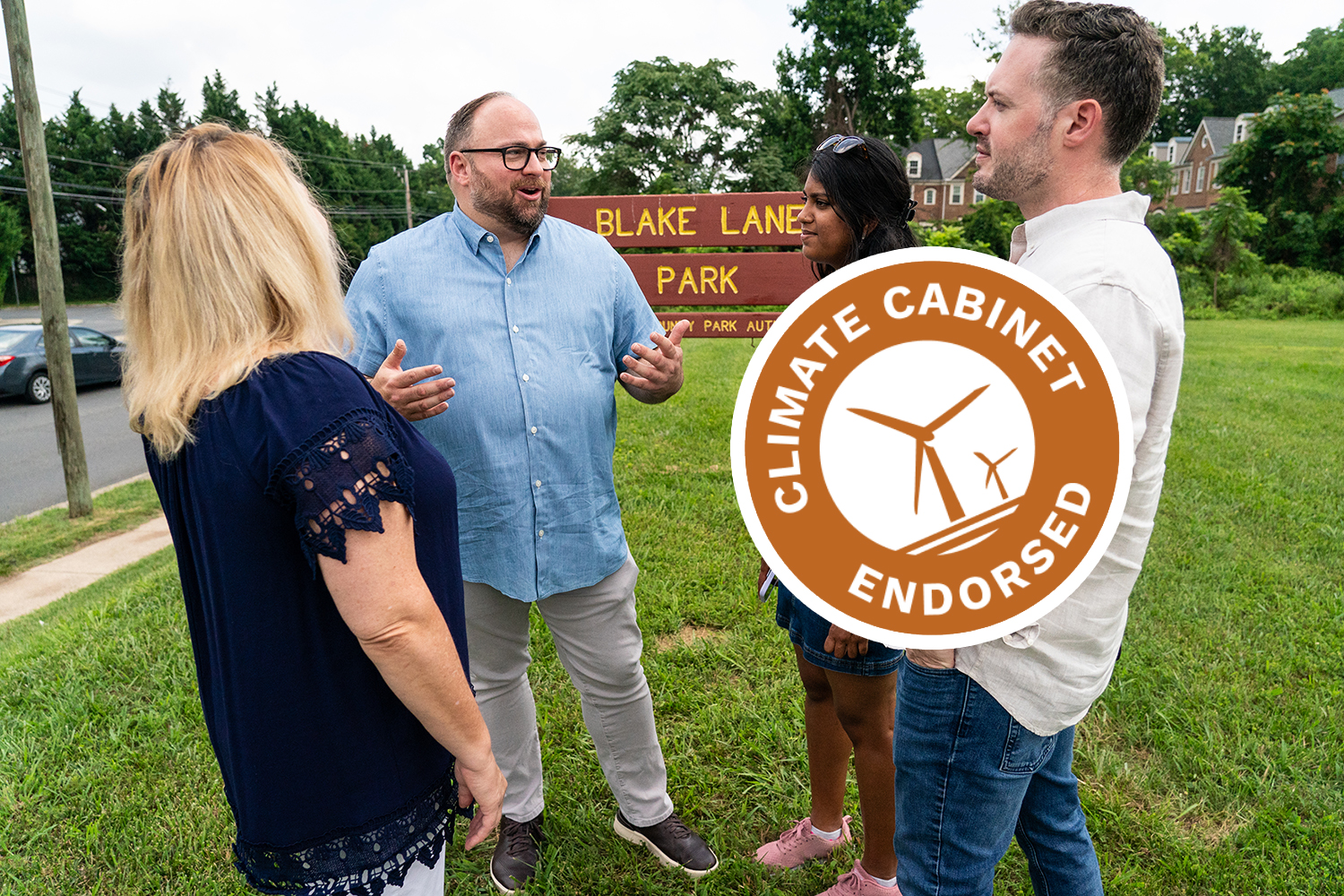 Climate Cabinet Action Selects Frisch as Its First School Board Endorsement
FAIRFAX COUNT, VA – Today, Karl Frisch's campaign for Fairfax County School Board announced it has received the endorsement of Climate Cabinet, the "Moneyball" of climate politics. Frisch, who has represented Providence District since his election in 2019 and now serves as the Board's Vice Chair, has championed environmental initiatives and climate resilience during his tenure. He is the organization's first-ever school board endorsement.
"I am proud to have Climate Cabinet's endorsement. Climate change is not a future issue, it's a present crisis, and every level of government has an obligation to step up and address it. Whether it's transitioning our enormous diesel school bus fleet to electric alternatives or moving toward net-zero facilities, we cannot afford to turn back," said Frisch. "I am proud of the work our School Board has done to protect our environment and address the threat of climate change. Our conservation and resilience efforts are already saving us nearly $10 million a year – that's money we put right back into the classroom to further student success."
Frisch served as one of the School Board's two representatives on the Joint Environmental Task Force (JET), which worked with the Fairfax County Board of Supervisors, students, and community members to develop climate and sustainability commitments that are moving the County and school division to a zero-waste and carbon-neutral future by 2030 and 2040, respectively. Additionally, Frisch co-sponsored the Board's first funding measures for the school division's solar power initiatives and the transition of its enormous diesel school bus fleet to electric alternatives. Earlier this month, he was endorsed by Sierra Club.
Providence District includes Tysons, Dunn Loring, Idylwood, Merrifield, Mantua, Oakton, and parts of Fairfax, Falls Church, and Vienna. Early voting begins Friday, September 22, and Election Day is Tuesday, November 7.