Meet Karl Frisch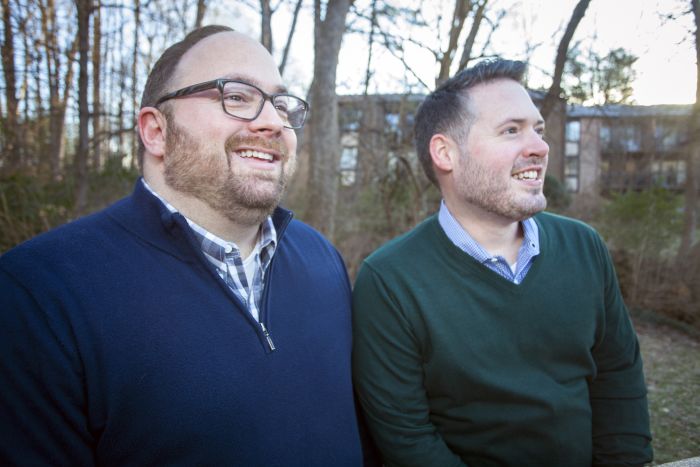 Karl Frisch (he/him/his) has earned a national reputation as a skilled communicator and effective public policy advocate for consumers and student loan borrowers in our nation's capital. He most recently served as executive director of Allied Progress, a consumer watchdog that holds policymakers and predatory financial interests accountable.
A former small business owner, Frisch helped clients like the National Education Association, Rock the Vote, technology companies, and others refine their public relations and marketing strategies to more effectively break through and carry their messages to the public.
Frisch previously served as staff for the Committee on Rules in the U.S. House of Representatives, where he was instrumental in helping to expose a pattern of corruption and ethics abuses by members of Congress, some of whom later resigned or faced criminal charges.
Here at home, Frisch fought to increase local funding for our schools and joined local educators as they lobbied, marched, and rallied in Richmond for better pay and resources. He also represented Providence District on the school bond committee, which successfully secured $360 million to enhance, renovate, and build new schools.
In 2019, Frisch was elected to represent Providence District on the Fairfax County School board, ultimately garnering more votes than any candidate for school board in Providence District history. He is also the first openly LGBTQ+ local elected official in Fairfax County.
His candidacy was endorsed by Fairfax Education Association, Fairfax County Federation of Teachers, CASA in Action, NARAL Pro-Choice Virginia, Victory Fund, LGBT Democrats of Virginia, Progressive Change Campaign Committee, People for the American Way, and Democracy for America as well as the Washington Post, Fairfax County Democratic Committee and a host of other organizations and elected officials.
In addition to this support, Frisch raised more money from more individual donors than any candidate for Fairfax County School Board in history. This enabled his campaign to invest more than $22,000 in the ultimately successful campaigns of Democratic incumbents and other first-time school board candidates including those who defeated the board's two Republican incumbents.
Frisch will prioritize investing in student success and safety, inspiring future careers, promoting environmental sustainability, advancing equity and inclusion, providing responsible fiscal stewardship, maintaining high academic standards, and supporting teachers and staff with better pay and resources.
On the School Board, Frisch serves as chair of the Governance Committee, its chief policy-making body. He is also one of the Board's two representatives on the Joint Environmental Task Force (JET), which works with the Fairfax County Board of Supervisors and community partners to proactively address climate change and environmental sustainability. Additionally, Frisch is a member of the Public Engagement Committee and serves as the School Board's liaison to the City of Fairfax.
An avid traveler and photographer, Frisch lives near Fairfax Circle with his partner Evan, a product of Fairfax County Public Schools and a teacher in the system for nearly 15 years.