Meet Karl Frisch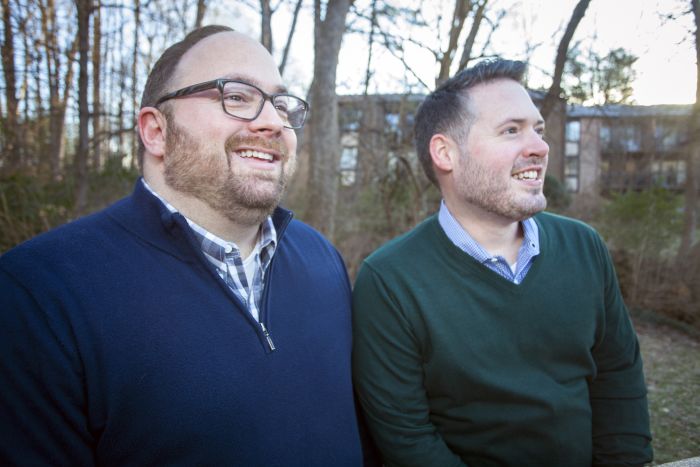 Karl Frisch (he/him) has earned a national reputation as a skilled communicator and effective public policy advocate for consumers and student loan borrowers in our nation's capital. He has challenged Congress, the White House, and powerful special interests over policies that hurt families, such as Education Secretary Betsy DeVos's proposals that would enrich predatory financial institutions by weakening programs designed to help teachers repay their student loans.
A former small business owner, Karl helped clients like the National Education Association, Rock the Vote, several technology companies, and others refine their public relations and marketing strategies to more effectively break through the cluttered national media environment.
Here at home, Karl walked door to door campaigning to bring additional money to our schools; and joined local educators as they lobbied, marched, and rallied in Richmond for better pay and resources. Representing Providence District on the Fairfax County Citizens for Better Schools Committee, Karl is working to secure $360 million to enhance, renovate, and build new schools, including $35.3 million for a new Fairfax/Oakton area elementary school, $34.1 million for capacity enhancements at Madison and Justice High Schools, and nearly $3.5 million to begin planning major renovations at Mosby Woods and Louise Archer Elementary Schools.
Now a candidate for Fairfax County School Board, Karl will be a bold voice for Providence District, fighting for smaller class sizes and fewer trailers, better pay and training for all teachers and staff, responsible fiscal stewardship, environmental sustainability, and high academic standards. He will work hard to ensure every student has access to the tools they need to succeed--no matter who they are or where they live.
An avid traveler and photographer, Karl lives next door to Mosby Woods Elementary School with his partner Evan, a product of Fairfax County Public Schools and a teacher in the system for nearly 15 years.